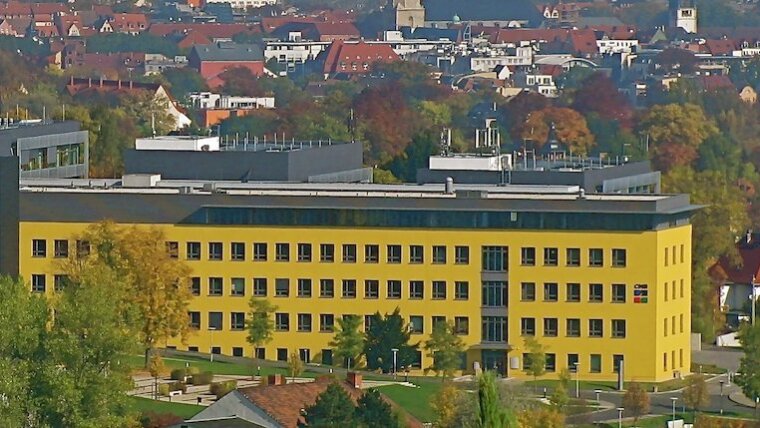 Center for Molecular Biomedicine (CMB)
Mission
The Center for Molecular Biomedicine (CMB) is an interfaculty association of institutes of the Faculty of Medicine and the Faculty of Biological Sciences. This alliance, established in 2002, was a logical consequence of the rapid development in modern Biology and Medicine during the past decades with its increased demand for interdisciplinary research. Located at the Beutenberg Campus, the CMB acts as a core of the research network "Molecular Biology and Medicine" at the Friedrich Schiller University and in the region of Jena.
The CMB aims to foster basic research in biomedical sciences, but also seeks to contribute to the development of novel molecular approaches for diagnosis and therapy of diseases. The integrative concept of the CMB includes joined research and teaching activities as well as a regional network of cooperation with other research groups in the fields of molecular biology and molecular medicine. In close cooperation with medical institutes and clinics, institutes of the Faculty of Biological Sciences, the Leibniz Institute on Aging (FLI), and the Leibniz Institute for Natural Product Research and Infection Biology (HKI) the centre develops initiatives on applied research, amongst others related to drug development and molecular diagnostics.
Another important issue of the centre is the development and design of a modern and interdisciplinary teaching concept in the fields of molecular and cellular biomedicine at the Faculty of Medicine and the Faculty of Biological Sciences.
The CMB comprises the Institute for Molecular Cell Biology and the Institute for Biochemistry and Biophysics, which includes the Professorships of Biochemistry, Biophysics, Cell Biology, and Molecular Genetics (FLI), as well as the Sepsis Research Group.
Managing Director: Prof. Dr. Carsten Hoffmann
Zentrum für Molekulare Biomedizin (CMB)
Friedrich-Schiller-Universität Jena & Universitätsklinikum Jena
Hans-Knöll-Straße 2
07745 Jena